J+D
Townhouse Renovation
Brooklyn, NY
This project is about the architectural renovation of a beautiful townhouse with historic details for a young family.  It is also about the precise construction management of a two year timeline.  My clients started as two and were a family of four on move in day! Step 1 measure, design, and file the townhouse with DOB converting it from two apartments into one, but not changing the certificate of occupancy to retain future flexibility – not easy, but we were successful.  On to Step 2 move the, now family of three, to a different apartment for renovations and start the renovations clock.  Step 3 complete the renovation on time and budget just in time for their second child.  Phew!
(Finished images withheld at the request of the clients.)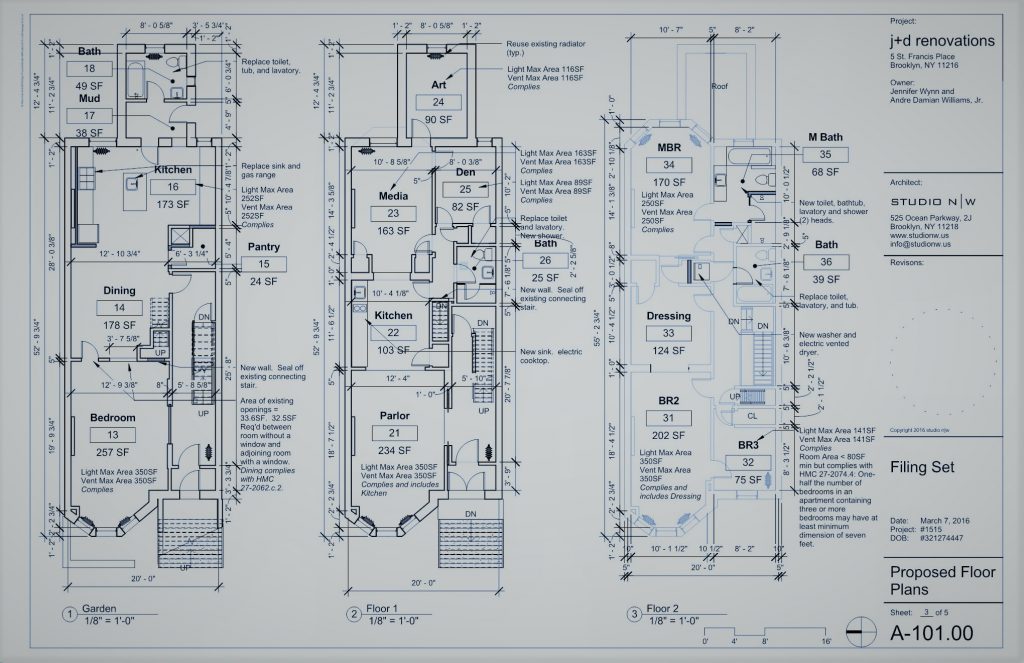 A thorough study of all floors, uses, and configurations was completed to make sure our complex plan and renovation had a strong foundation.