g+m
Rowhouse Renovation, Brooklyn, NY
Where prior architects advised a gut renovation, Studio N|W was able to update this two story home, in its entirety with selective small projects: new kitchen and dining, downstairs then upstairs, baths, and a small reordering of the bedrooms with big effects. We are currently renewing the facade, front yard, and stoop as our fourth project together.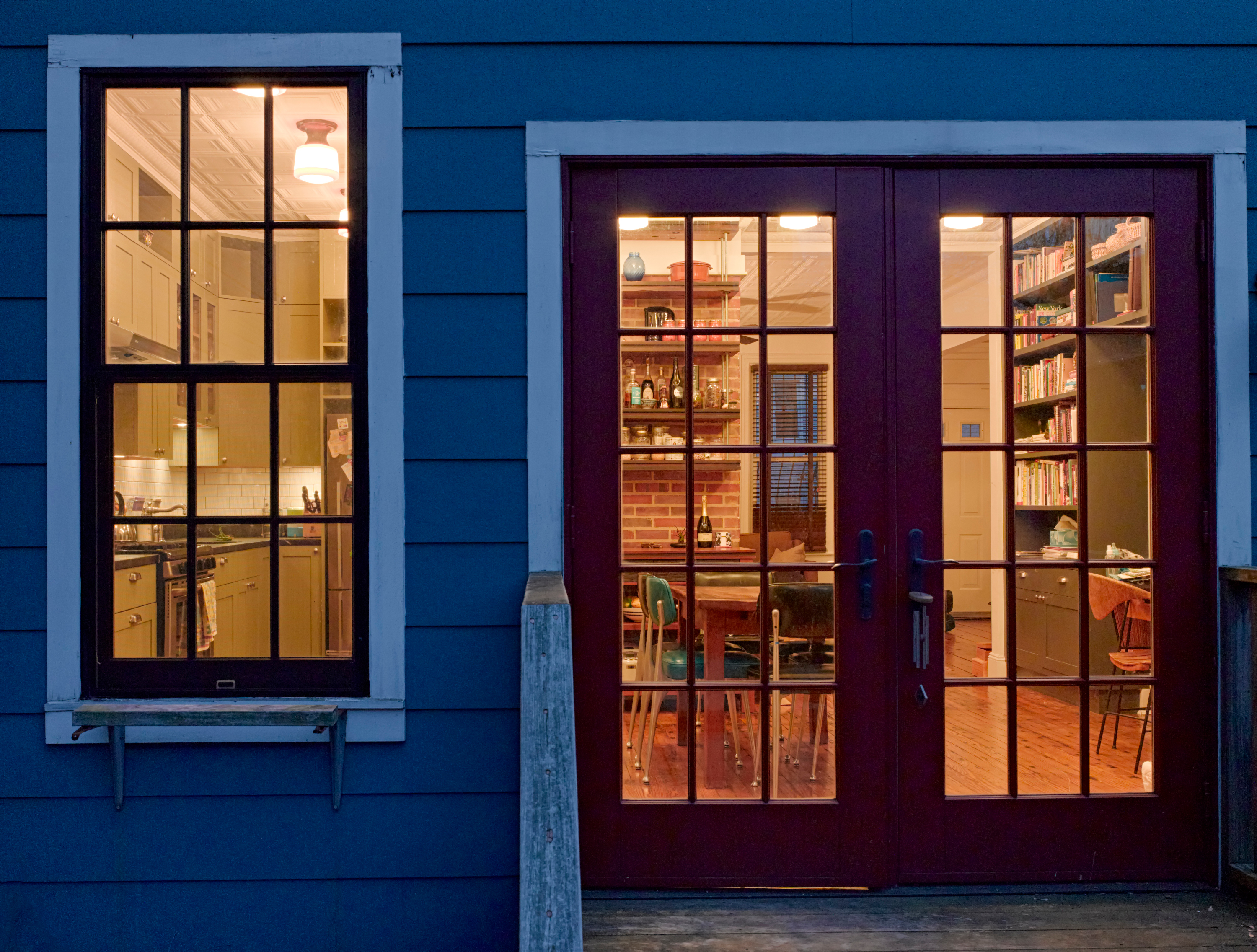 The project's cabinetry, by Brooklyn Woods, was made in the neighborhood and soapstone countertops are from Vermont. A day or so after completion my clients came downstairs one morning and found their young son relaxing on the window seat munching on cereal from the pull-out pantry. Success!
A carefully selected material pallete grounds the space and respects the home's 100 year old roots with some up to date accents. Pictured below is the custom designed sideboard using reclaimed wood. Also seen: soapstone countertops, brush painted cabinets, subway tile backsplash, and schoolhouse light fixtures.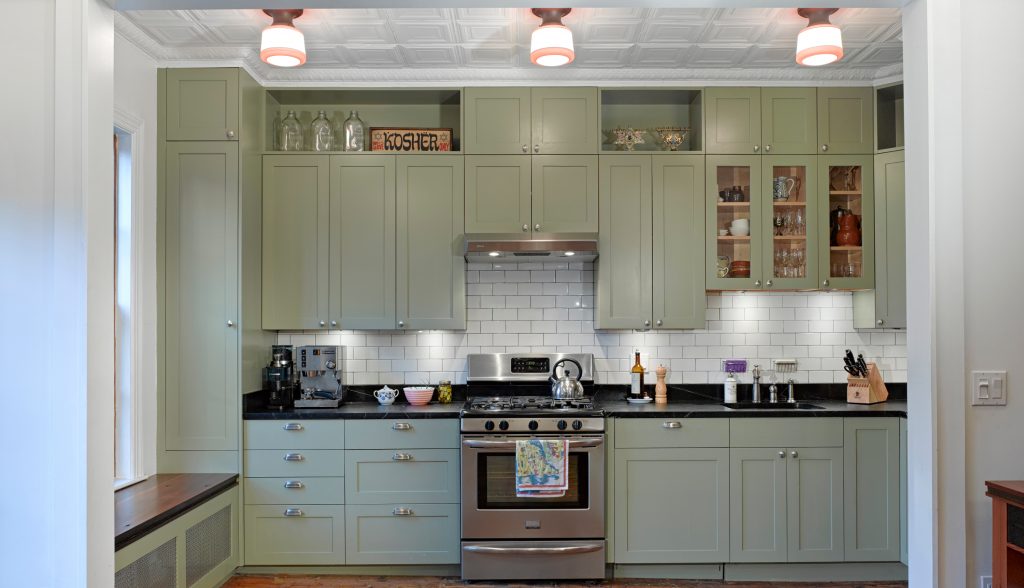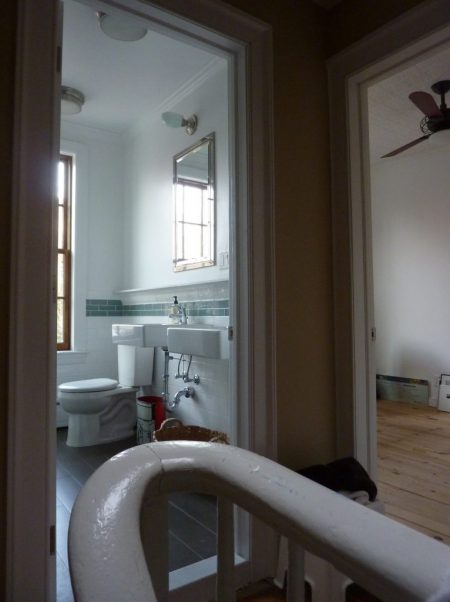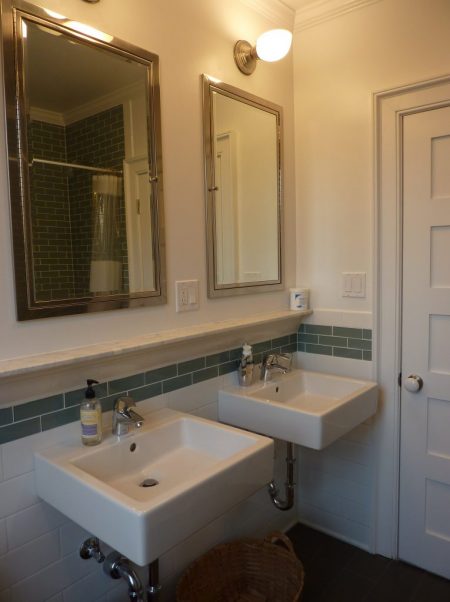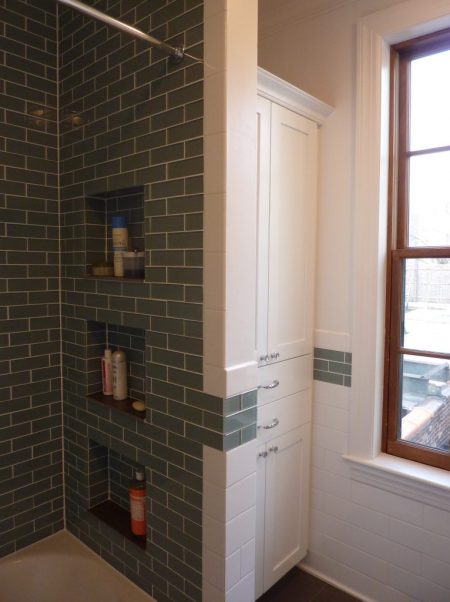 Upstairs is the master bathroom: glass tiles, shampoo niches, and a floor to ceiling vanity. My clients say it feels like they are in a hotel each morning.